Eindhoven Library General Membership Terms and Conditions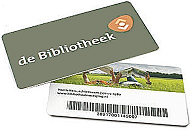 By becoming a member, you agree to the Eindhoven Library General Membership Terms and Conditions.
Joining the library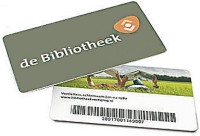 You will receive your personal library card on presentation of a valid ID.

We accept any of the following as a valid ID: passport; driver's license; national identity card; senior citizen's pass; public transport season ticket; moped license; Euro<26 Youth Card.

Your library card is valid for 12 months. Membership fees are reviewed annually. Details on current membership fees and charges can be found in our information brochure and on our website: www.bibliotheekeindhoven.nl.
Report loss or theft of your library card straight away in order to prevent misuse; you are accountable for the use of your card until it is blocked. A replacement card can be purchased.

You remain a member of Eindhoven Library until we receive your written cancellation.

Membership discounts
If you are already a member of a library elsewhere in north Brabant, you can become a member of Eindhoven Library with a discount. Ask for details at our service desk.
If you live in Eindhoven and have a minimum income, you may be entitled to a discount arrangement. Call Eindhoven Town Hall for details on 14 040.

Borrowing
Details about membership fees and loan periods can be found on our website at: Memberships, fees and charges

You can borrow items with your library card at Eindhoven Library.

Please make sure items you are going to borrow are complete and in good order before you borrow them; you are accountable for all items borrowed on your library card.

Renewal
Items can be renewed in various ways: via the 'Bibliotheek Eindhoven' app on your smartphone; at the service desk in the library; via 'Mijn Bibliotheek' at www.bibliotheekeindhoven.nl. You can renew your items three times.

You cannot renew items if they're on reserve by another member.

RRenewal is also regarded as borrowing.

Returning
Borrowed items can be returned at Eindhoven Library. We don't issue fines.

A replacement charge will be incurred for items irreparably damaged or lost. The charge could be 40% to 100% of the replacement value, depending on the age of the items.

Unsettled library debts will be referred to a debt collection agency; the collector's fee will be added to the debt.

If you don't settle your library debts, your library card will be blocked.

Reservations
If items are not available to borrow straight away, you can reserve them via our website or at the service desk. There is a charge for reserving (except for Deluxe members). Items can also be reserved at other libraries. For more details please ask a library employee.

Cancellation of a membership

A membership automatically ceases on the death of the member.
A membership ceases when access and/or borrowing is denied, in accordance with library regulations.
After the first year, a membership can be cancelled with a month's notice. A 'Guest Card' automatically expires after one year, or sooner if the guest borrower's primary membership ends. Cancellation of a membership within the first year is legally not permitted and therefore non refundable during this period.
In accordance with library regulations, membership will be terminated when monies due are outstanding for more than three months. Termination of the membership will be cancelled on payment of the outstanding fee.


Privacy statement
Eindhoven Library does not use personal information for purposes other than it's own services and does not share personal information with third parties. Exceptions can only be made on lawful grounds, for example, when police or the court request information to prevent, detect and prosecute criminal offenses.
Eindhoven Library is responsible for the protection of the personal information of its members, in accordance with regulations stated in the Data Protection Act.
Borrowers have the right to see, correct, complete or remove their personal information.
Other regulations
The library is open to everyone. To ensure you have a pleasant visit, there are some house rules.
If a member or visitor does not respect the house rules, he or she may be denied use of the library.
All items are for private use only.
As stated in the Copyright Act, it is prohibited to record or copy borrowed items or make them public; the borrower is accountable.
The library cannot be held responsible for damage to equipment as a result of the use of borrowed items.
A library card will be blocked if the membership fee is not paid on time or if outstanding fines are too high.
The foundation for all decisions concerning membership is determined by the library's administration.
Library management may close the entire library or parts of it at short notice, even if deviating from the usual opening hours.
All rights are reserved to change terms and conditions and prices.• If issues occur that are not covered by our terms and conditions, the library manager or his/her replacement decides.